About me
About me
Creativity is nothing but a mind set free
Back in 2019 I bought a CNC machine and ran into issues. A lot of existing tutorials used terminology that a beginner would not be familiar with so I started a series of tutorials targeted at beginners, breaking things down and hopefully making the CNC journey easier to be a part of. I spend a lot of my free time helping people through their CNC issues on YouTube and Facebook.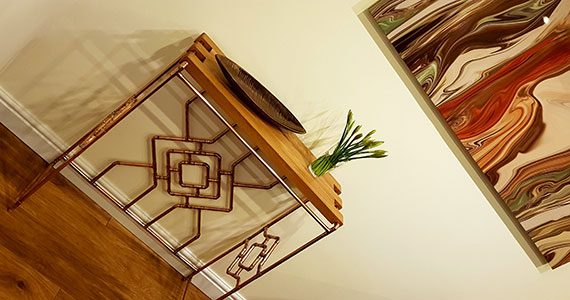 Creative work with copper pipe and wood
Before getting into CNC and laser work, I produced pieces of art made from copper pipe. I developed my own technique for polishing the copper, making it exceptionally shiny and durable. I also combined copper and wood to build larger pieces of furniture, such as this console table.